Campus & City Radio 94.4 - CR Online - CR 94.4
Wenn die Campus & City Radio 94.4 Online Sendung nicht startet oder stockt,
dann bitte schreib an
Kontakt Seite
, oder versuch das Problem zu finden
Fehleranalyse Seite
.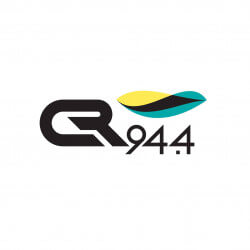 Über Campus & City Radio 94.4
Kontakte - Telefonnummer, SMS, Email, Facebook







ORF Radio Niederösterreich





















radio klassik Stephansdom


























Weitere Radiosender
Campus & City Radio 94.4 Kommentar-Feld
Dieses Feld wird vom Bearbeiter des Radios nicht gelesen. Wenn du einen Song wünschst oder eine Nachricht an dem Moderator schicken möchtest, versuche es unter der
Facebook Box
oder der
Kontakt
Seite!
Hast Du unsere Facebook Seite schon gelikt?

11:18
Dove Cameron - Boyfriend

11:14
Harry Styles - As It Was

11:10
The Weeknd - Blinding Lights

11:08
Dua Lipa - Levitating

11:06
bbno ft Rich Brian - edamame

11:03
Riton x Nightcrawlers feat. Mufasa & Hypeman - Friday (Dopamine Re-Edit)

11:02
Dua Lipa - Levitating

10:59
Joss Stone - Torn And Tattered


10:54
Die Toten Hosen und das Sinfonieorchester Düsseldorf - Seht ihr den Flieger dort
Abfrage der vergangenen Songs
14:00 -
Ab ins Wochenende!